News
September 24, 2012
METROPOL Group of Companies Renders Assistance in Organizing Second Concert in the "Spectra of Time. French Music Today" Series in Moscow Conservatory
The second concert of contemporary French music from the series "Spectra of Time. French Music Today" took place in the Rakhmaninov Hall of the P. I. Tchaikovsky Moscow State Conservatory on 21 September 2012. Like the first concert, the event was arranged with the support of METROPOL Group of Companies, with the participation of the French-Russian Dialogue Association and French Institute in Moscow.
This time, the Moscow audience heard the works of the contemporary French composer Tristan Murail played by the New Music Studio band, led by Honoured Artist of Russia Igor Dronov. In the computer age, in an increasingly globalized world, Murail, one of the founders and theoreticians of the spectral school, shows himself an artist of true French spirit, combining rationality and beauty.
This series of concerts comprises three art sessions with major French composers. The final concert will be held at the Moscow Conservatory on 5 December 2012 and will be combined with a presentation of the collection of translated articles by French composers of the Composers Analyze series, published with the financial support of METROPOL Group of Companies. It is the first collection of this kind in Russia, promising to be a momentous event in chamber music.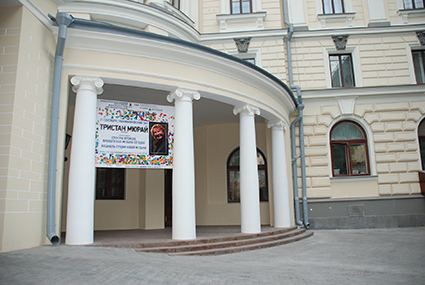 Concert poster on the facade of the Great Hall of the P. I. Tchaikovsky Conservatory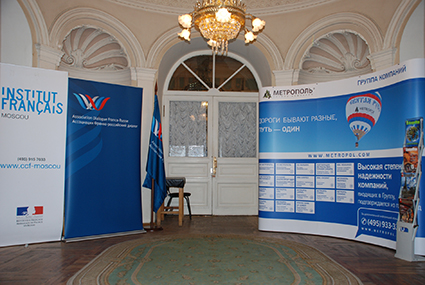 Billboards of the concert organizers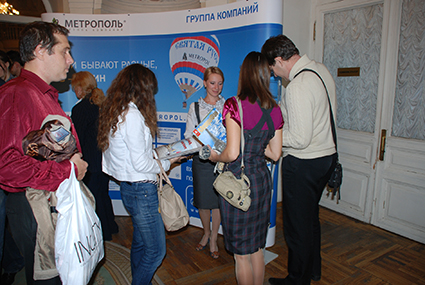 Spectators next to the stand of METROPOL Group of Companies

To the news list

Add to my notes

My notes

Print version